WHO Extension a Geneve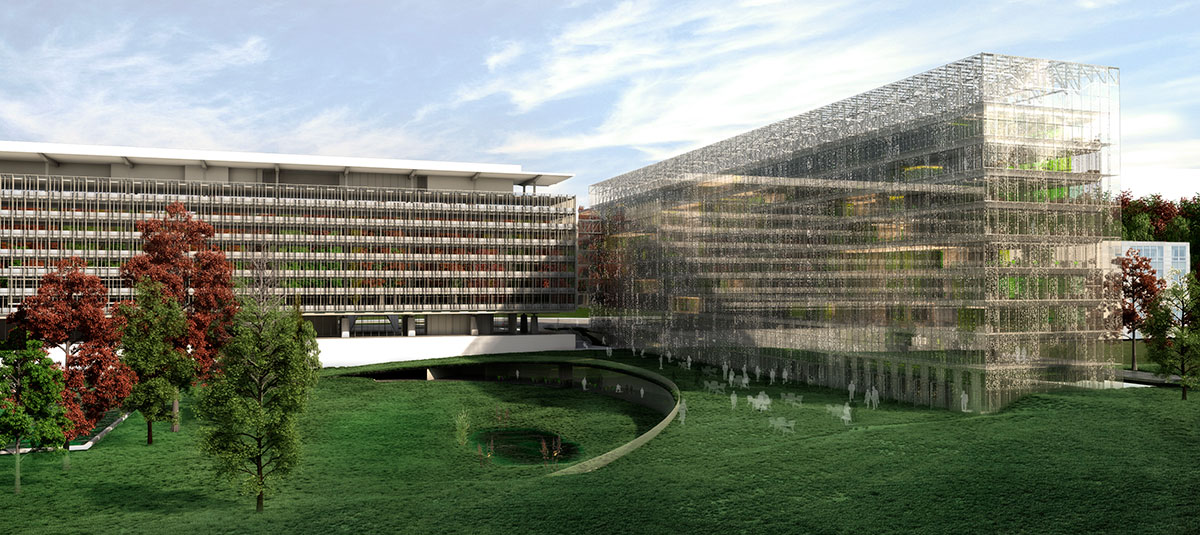 Insight
WHO is formed by many different countries thereby being a global unit with a great interior diversity (inside), bringing together all the countries with a unique objective: world health stability with a transparent, solid and balanced image.
The interconnected open space areas, with their spatial differences come to represent the WHO´s countries diversity. The façade evokes the WHO spirit, conceiving it like a thin transparent but strong blanket that covers and brings together the different countries with a unique health objective, regulating and projecting a transparent balanced image of unity.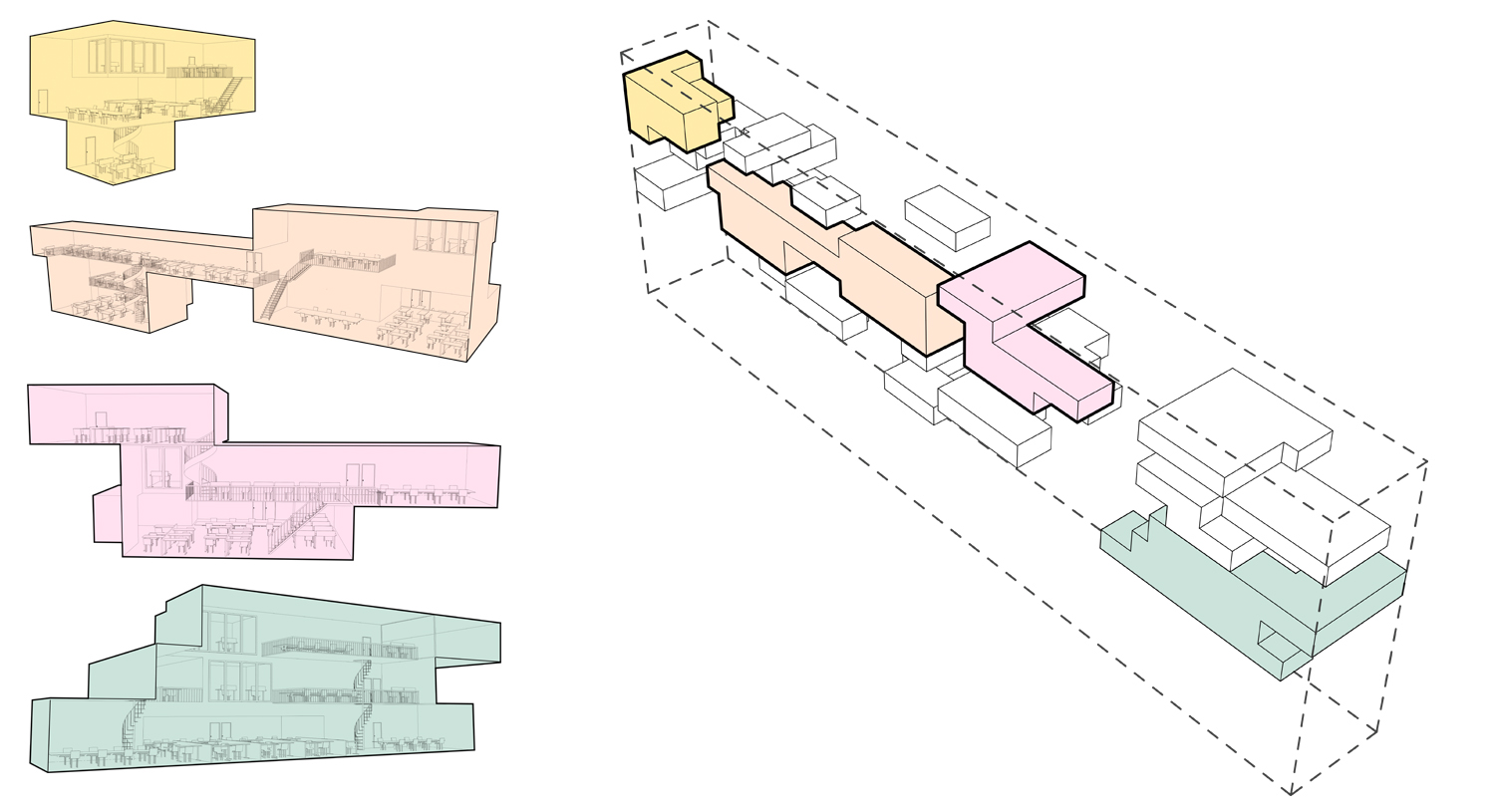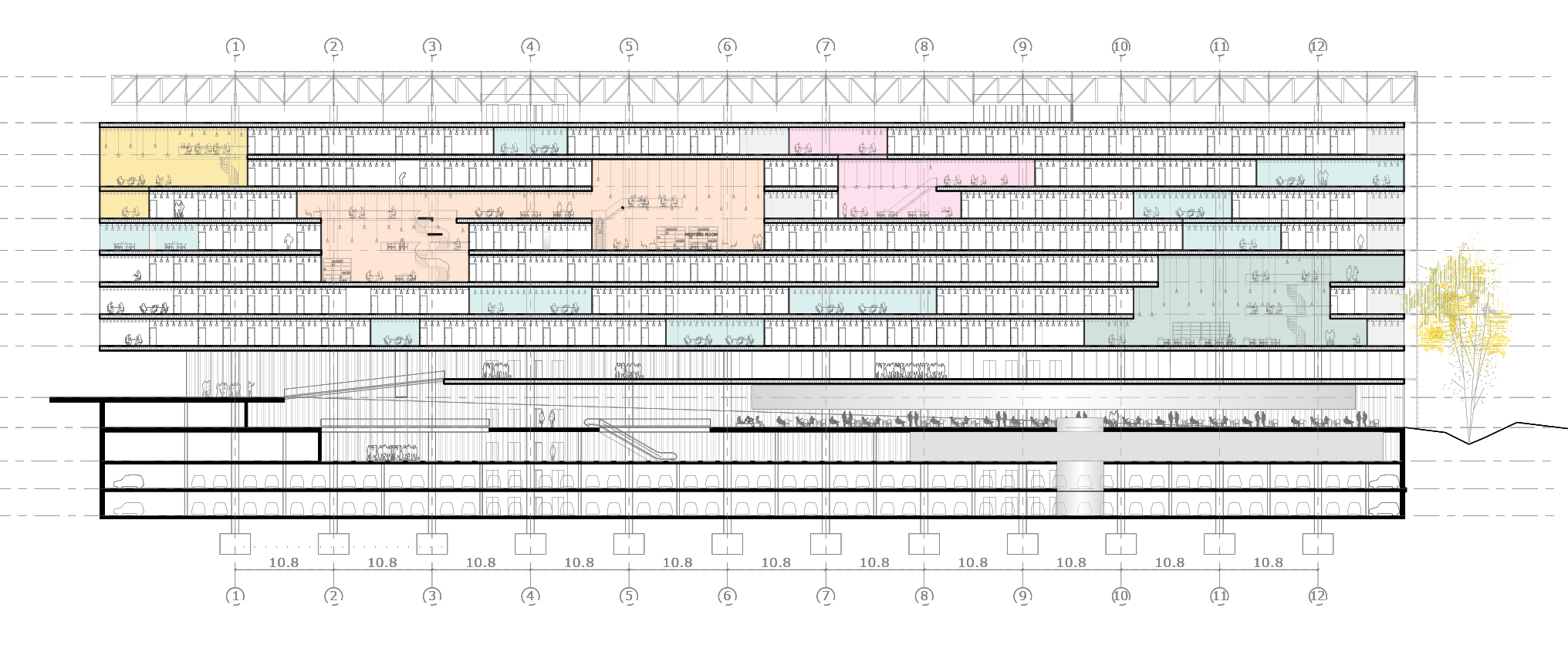 Idea
The proposal is placed at the north east side of the given plot, persuading not to block the main building, maintaining respectful relation connecting both buildings with three footbridges for a direct connection between offices areas and below ground for a direct connection with the "Shoq" area. This layout allows presence in both plazas. The proposal invites visitors to the new green active landscape plaza set out by the existing building thus regenerating this plot area. In order to match the program requirements the proposed building gains presence, setting a respectful dialogue with the main building maintaining proportions, heights, levels and rhythms.

Description
The entrance level divides the building in two, setting the office areas above ground level configured by two exterior office bands embracing a middle service/circulation band in which the grid column is set. The columns support a metallic truss from which the building boundary hangs. The rest of the program is located below the entrance level, configuring a more organic plinth associated with the landscape. All the spaces with day light necessity are set towards the new green plaza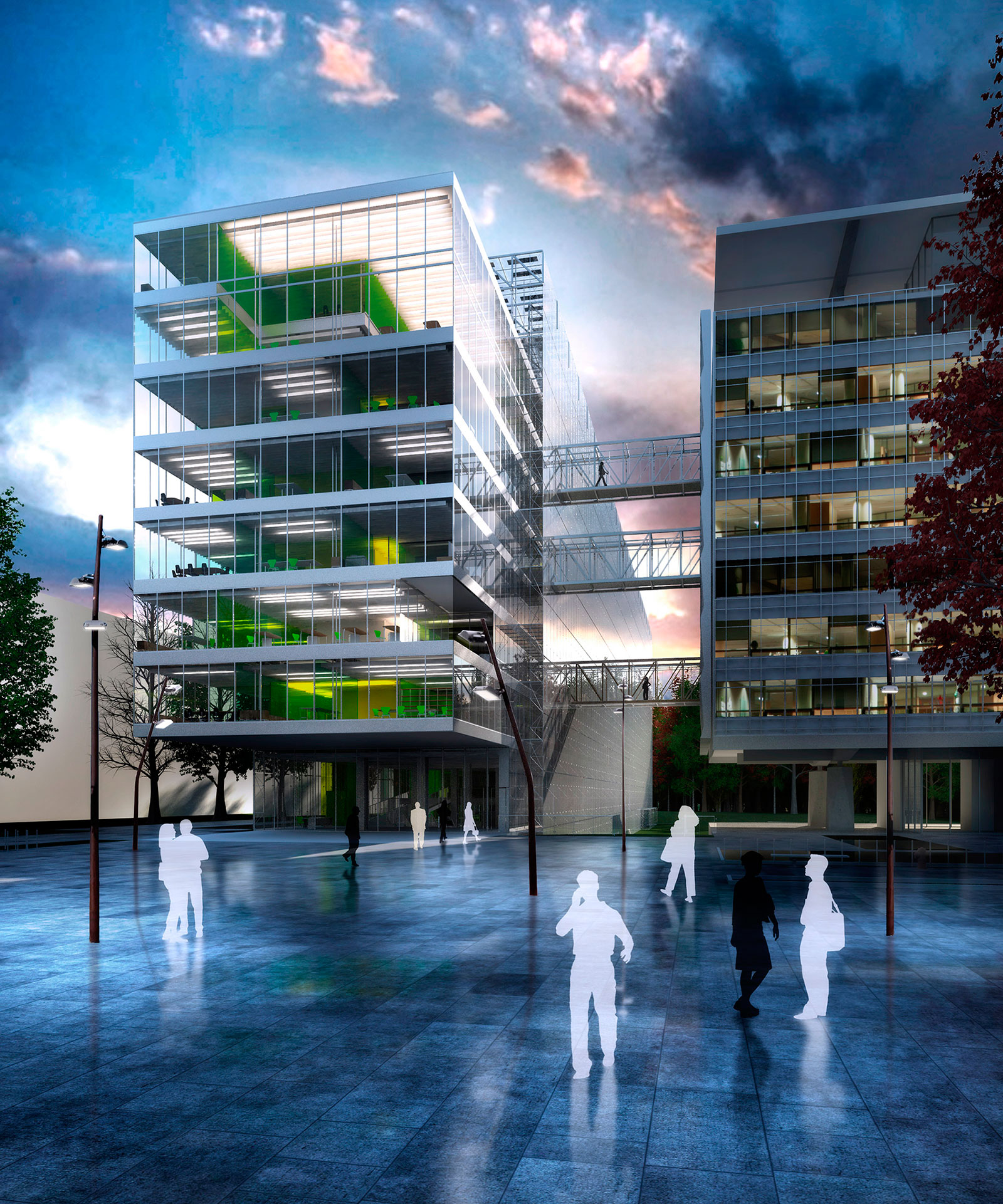 Client: World Health Organization
Type: Offices, Retail.
Location: Geneve, Switzerland
Year: 2014
Budget:
Size:40.000 m²
Program: Offices, Restaurant, Conference Room
Architects in Charge: Ignacio Gias, Fernando Moiño, Javier Tejedor.
Collaborations: Borja Fernández Dominguez, Jorge Esteban Herrero.
Images: Jaime Diaz Alvarez.
WHO Extension a Geneve