Hall reconversion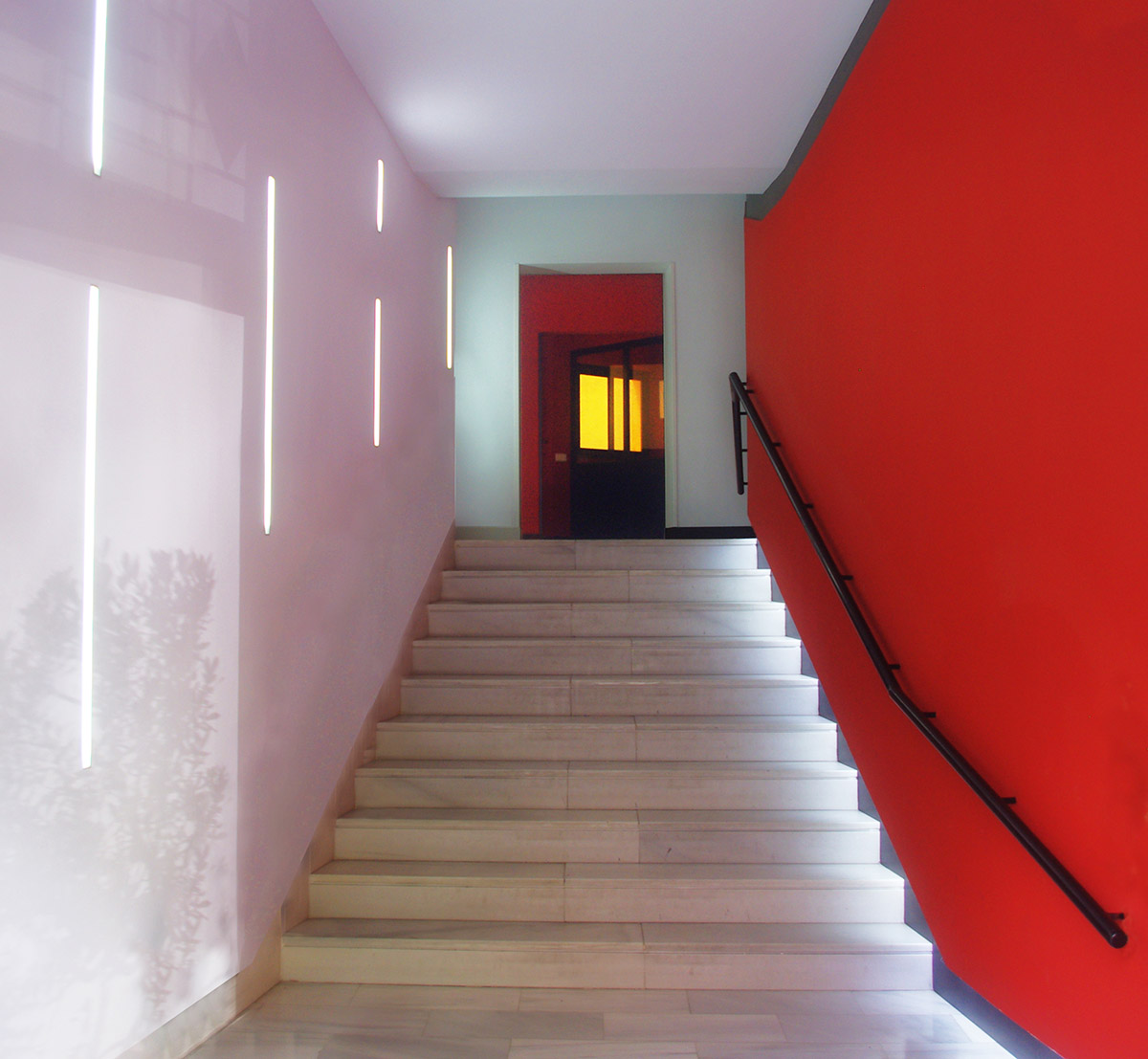 Insight
The building where the project is placed dates from 1943. It is one of the semihistorical Madrid architecture examples. The new project aims to facilitate disable access to the building and give contemporary look to the space. The hall pretends to disturb the normal perception of the perspective, distance and weight in order to generate an energical and deep experience when accesing self home, pushing visitors to forget street noisy life and get ready for domestic rest time.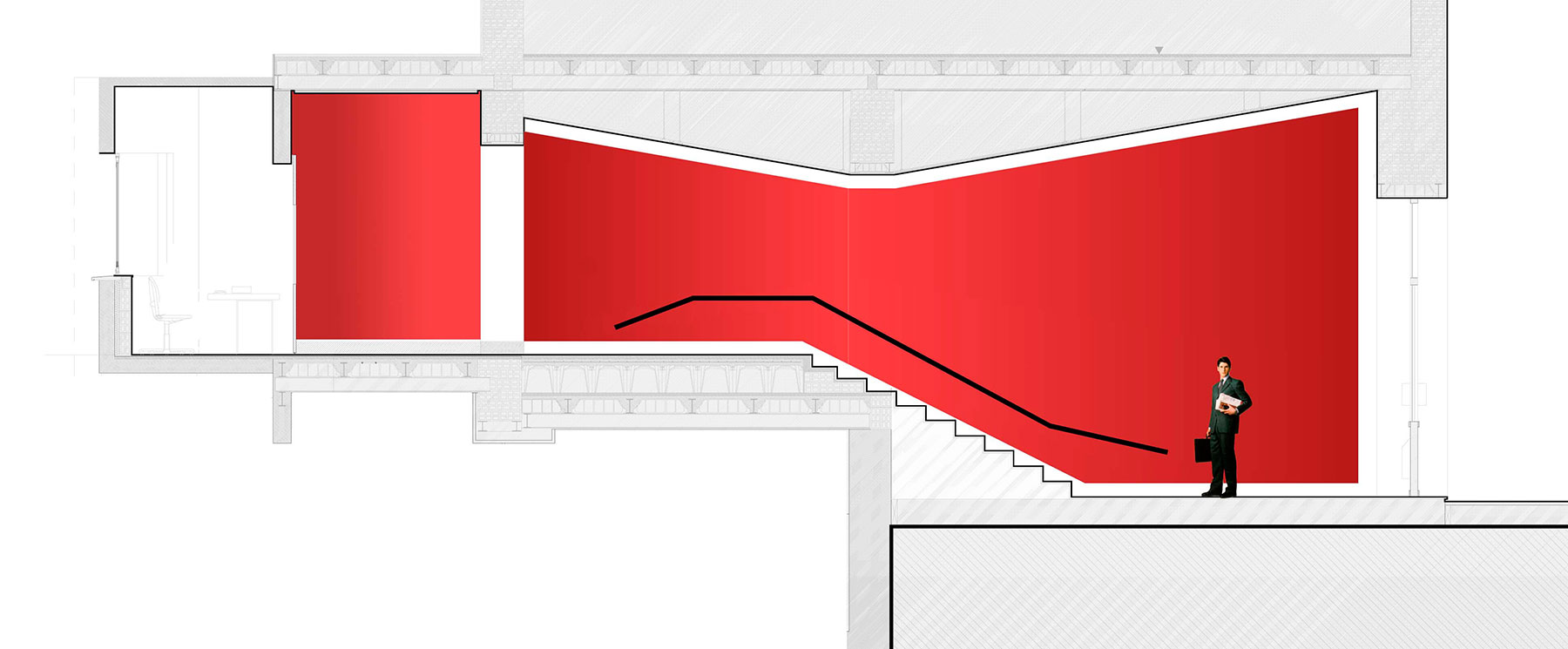 Idea
Red color has the contradictory nature of being simultaneously a heavy and fast color. This polarity becomes project main characteristic. We enforce his weight by compressing the space on the central red area, and his speed movement by creating a red path that introduces you to the historical building hall.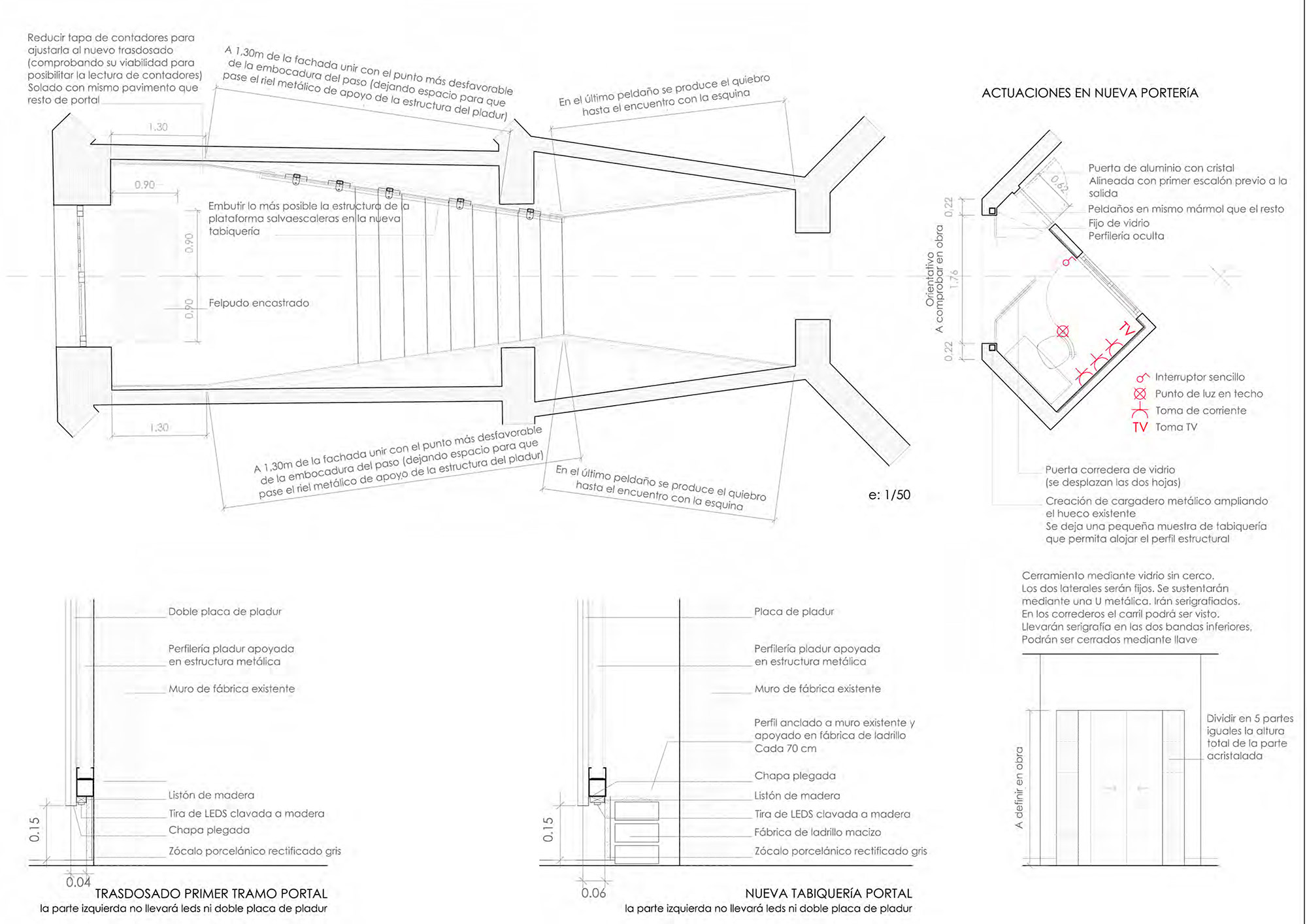 Client: Ayala 65 Building
Type: Residential
Location: Madrid, Spain
Budget: 50.000,00 €
Size: 50 m²
Program: Building Acces Hall
Architects in Charge: Ignacio Gias, José Antonio López-Cediel.
Hall reconversion