Viewpoint Brasov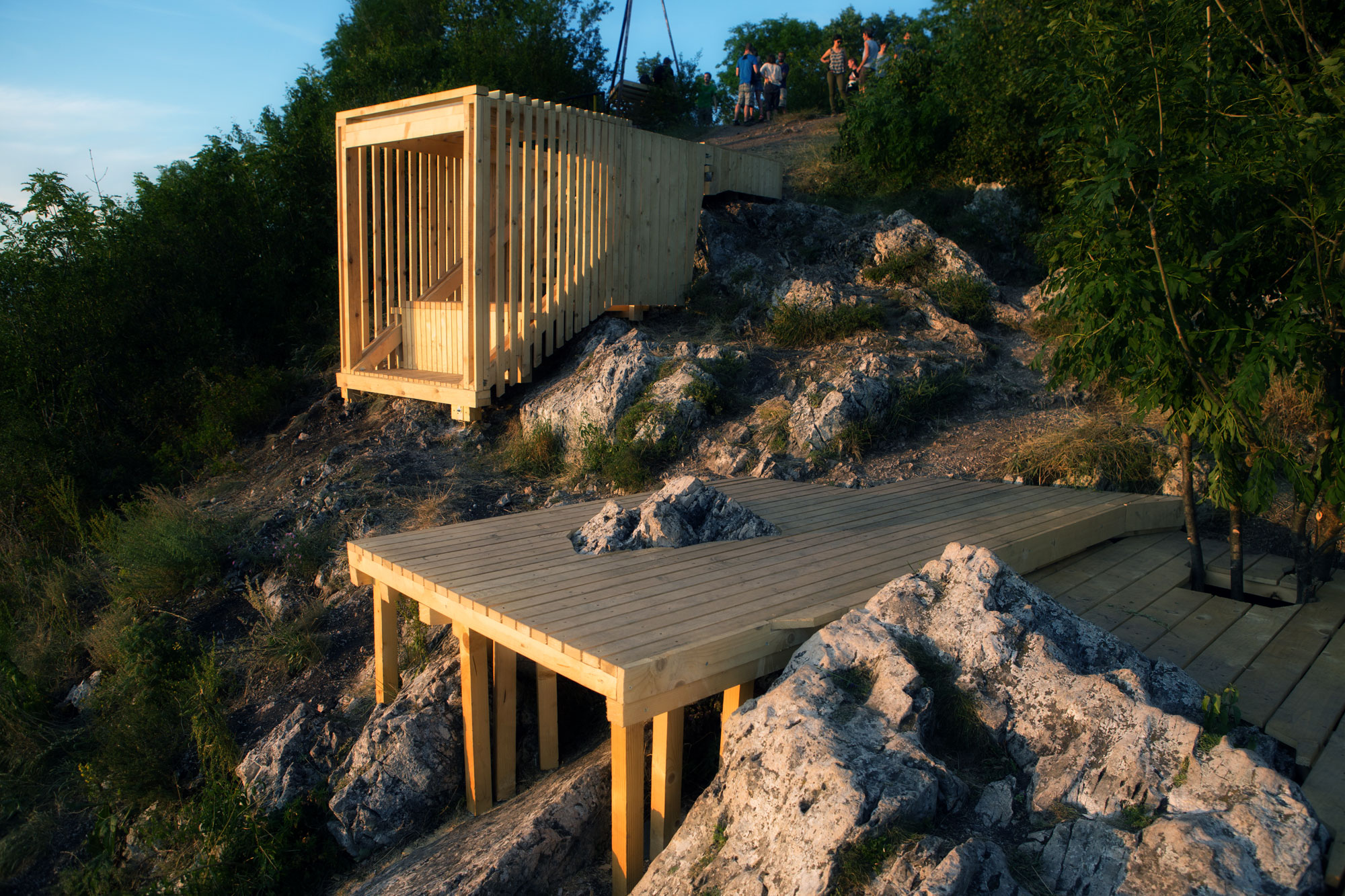 Insight
(ES) Camposaz is a wood self-construction workshop in 1:1 scale. It started in 2013 as an initiative stemming from the collaboration between the cultural associations Aguaz and Campomarzio, with the ambition to promote interaction between disciplines and practitioners dealing with architectural design.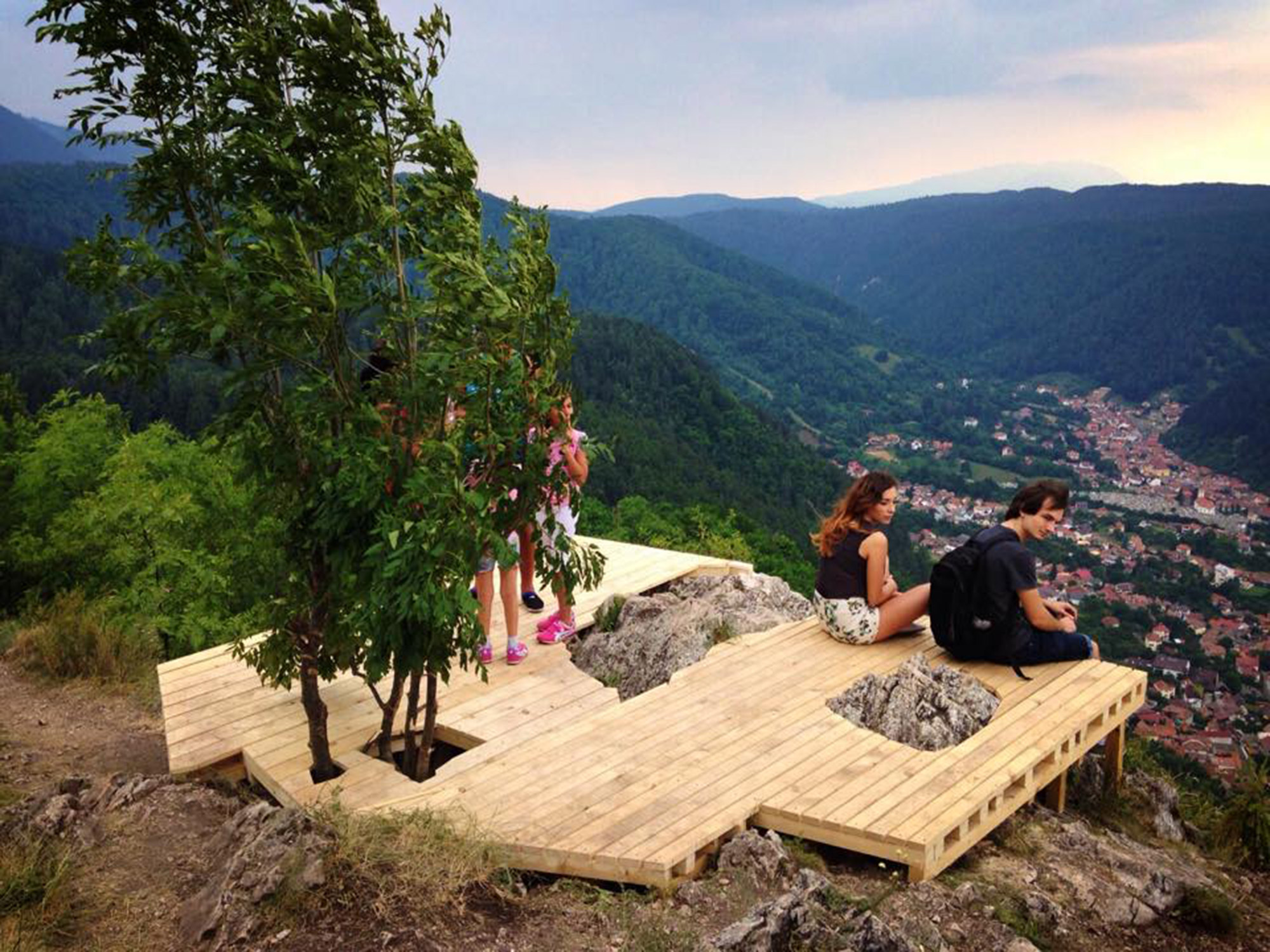 Idea
(ES) The workshop is open to architects, designers, carpenters between 18 and 35 years of age. During the workshop, living in close contact, they have to design and physically construct small wood installations, based on specific themes, aiming at enhancing the landscape.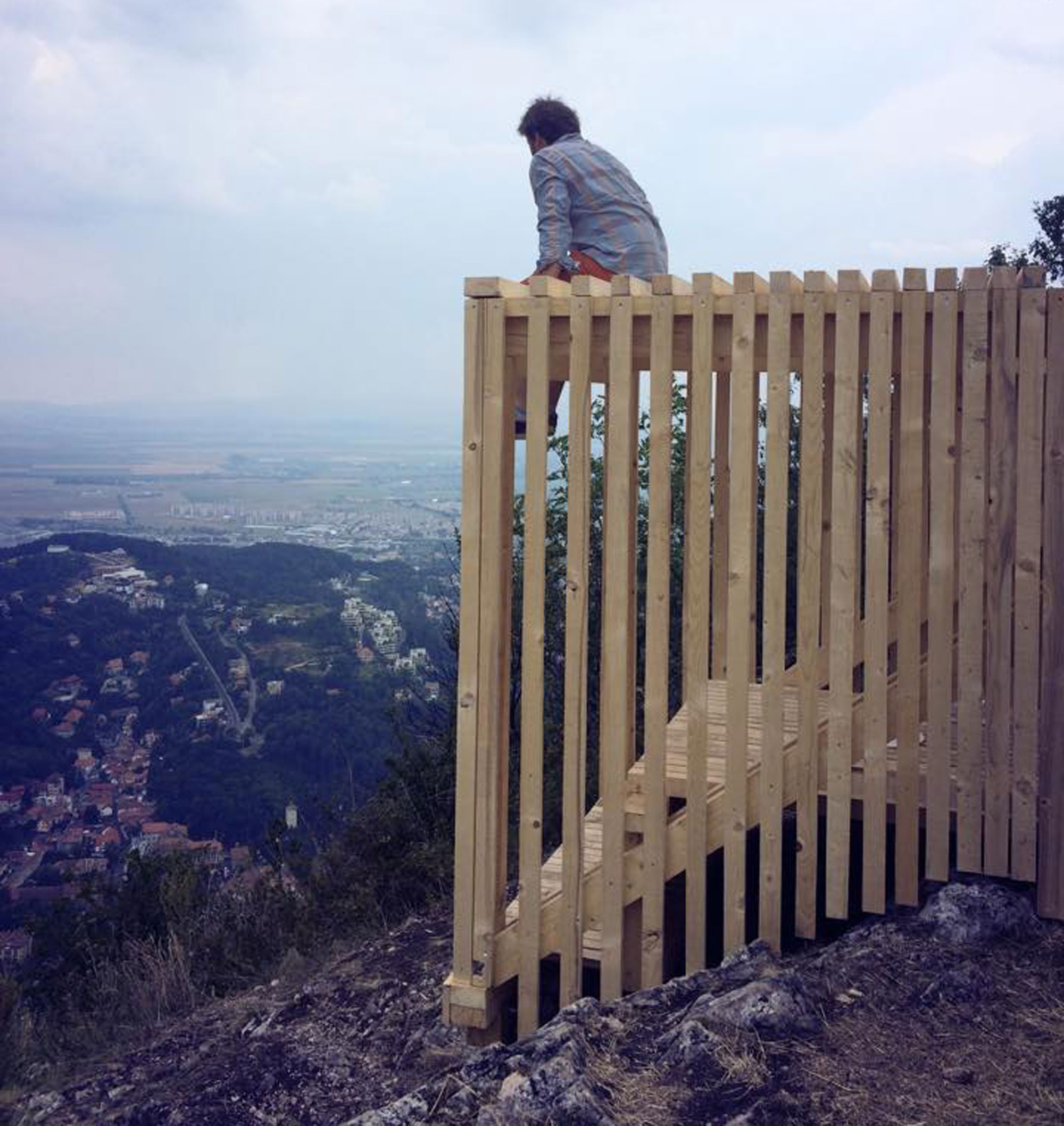 (ES) The team is usually formed by 12 participants led by a tutor and by local carpenters who can assist the construction process.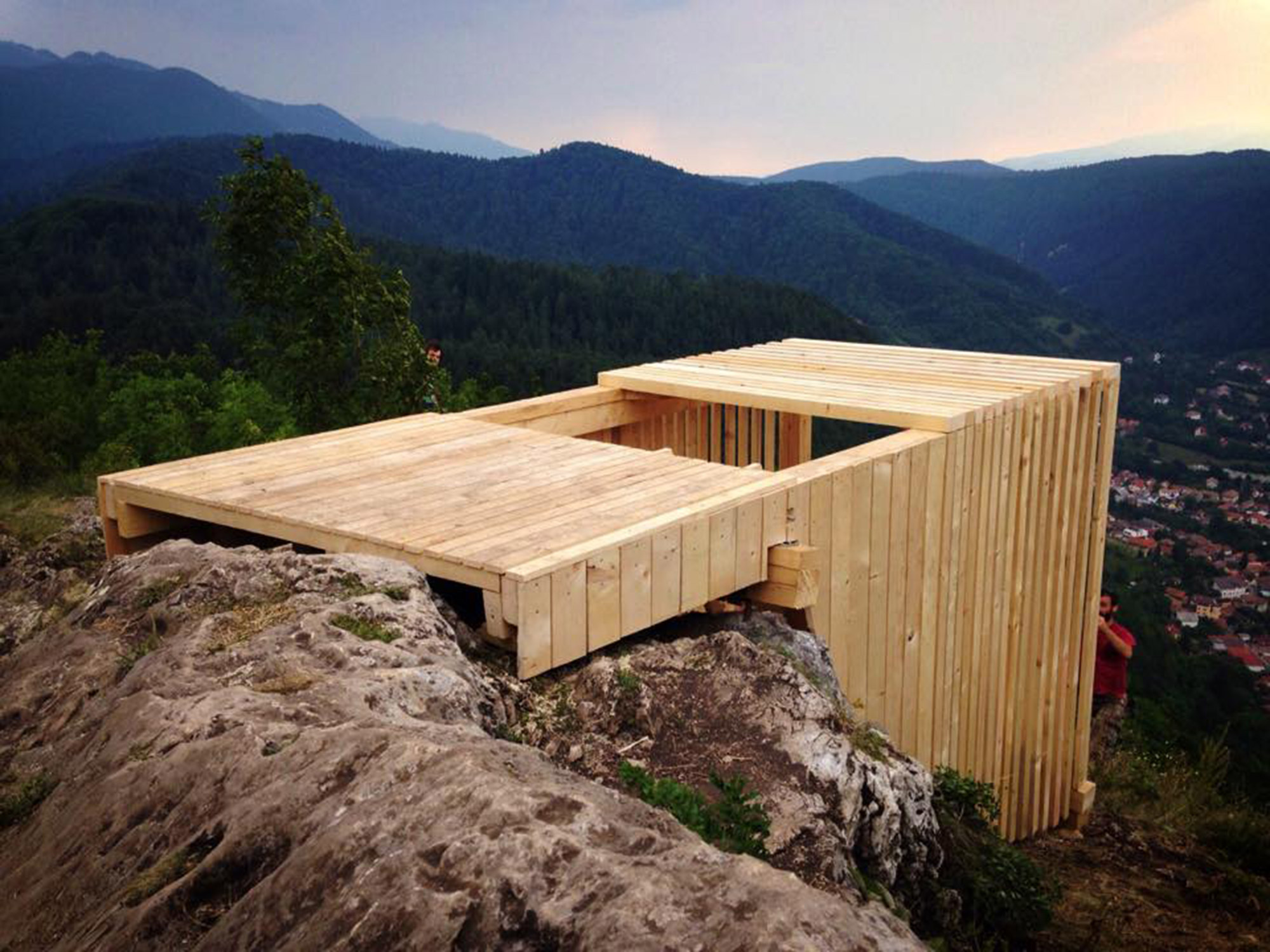 (ES) Client: Brasov City Council
Type: Infrastructure, Landscape, Urbanism
Location: Brasov, Rumania
Year: 2015
Budget:
Size: 25  m²
Program: Viewpoint
(ES) Organization in Charge: Camposaz Workshop
Coordinators: Giovanni Wegher, Massimo Bertoluzza, Tatioana Levi, Margherita Vitale
Architects in Charge: Florina Pop, Marianna Landi, Sebastian Apostol, Cezar Cernea, Daniele Demattè
Collaborations: Iulia Alexandra, Gabriel Lenghel, Bogdan Barbu,  Luca Brombo, Mariella Gentile, Luca d'Anna, Caterina Boscolo, Ignacio Gias, Tessa Bloembergen
Images: Sebastian Aposto
Viewpoint Brasov