Europan 12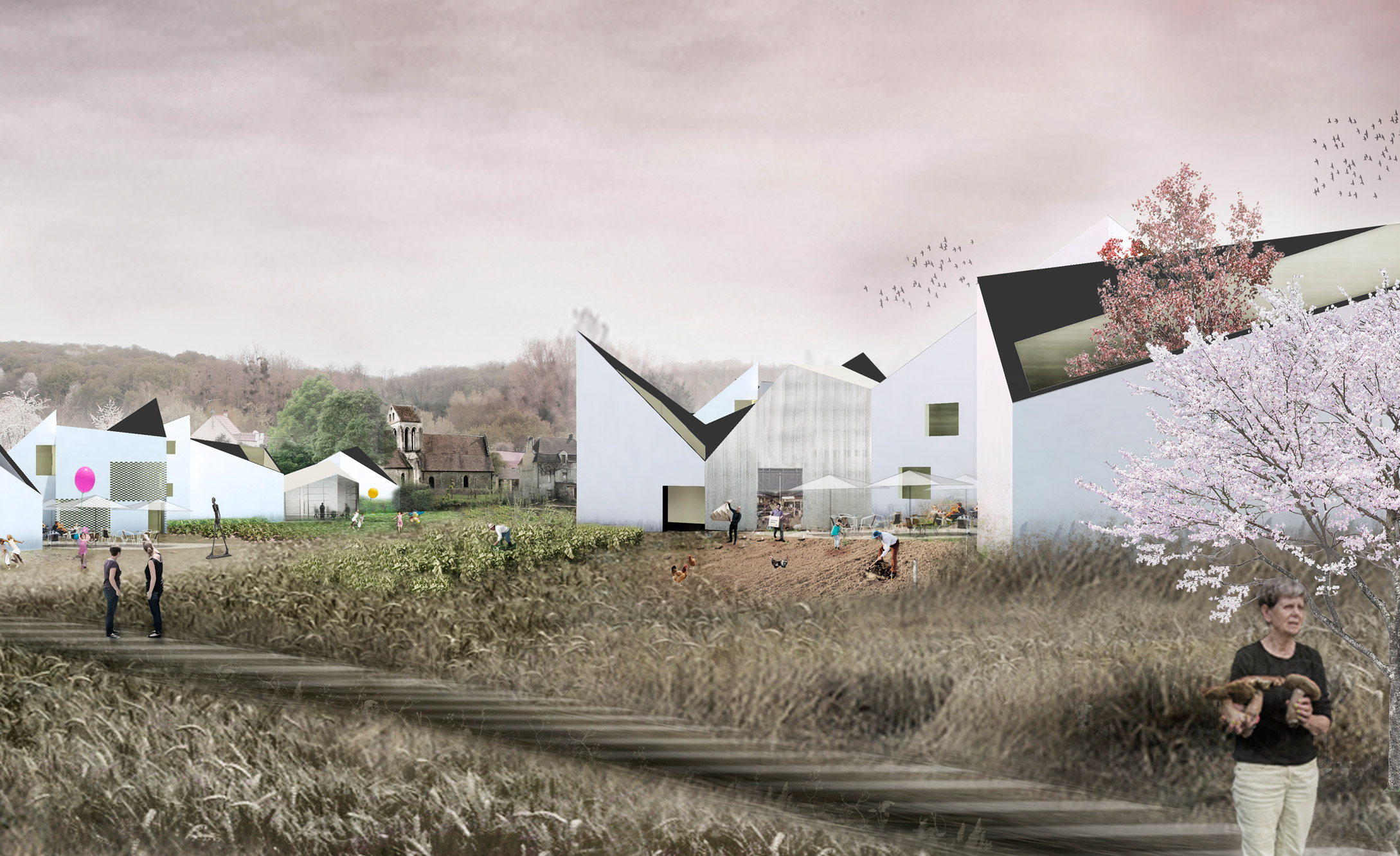 Insight
From an existing spatial system, we decompose its parts to analyze and understand relationships.
Simple organization object but powerfully flexible organization we can describe the firm as a closed and empty structuring around which the built masses hosting several features to a single activity. In this closed object, usually adds lightweight structures that are covered and open spaces.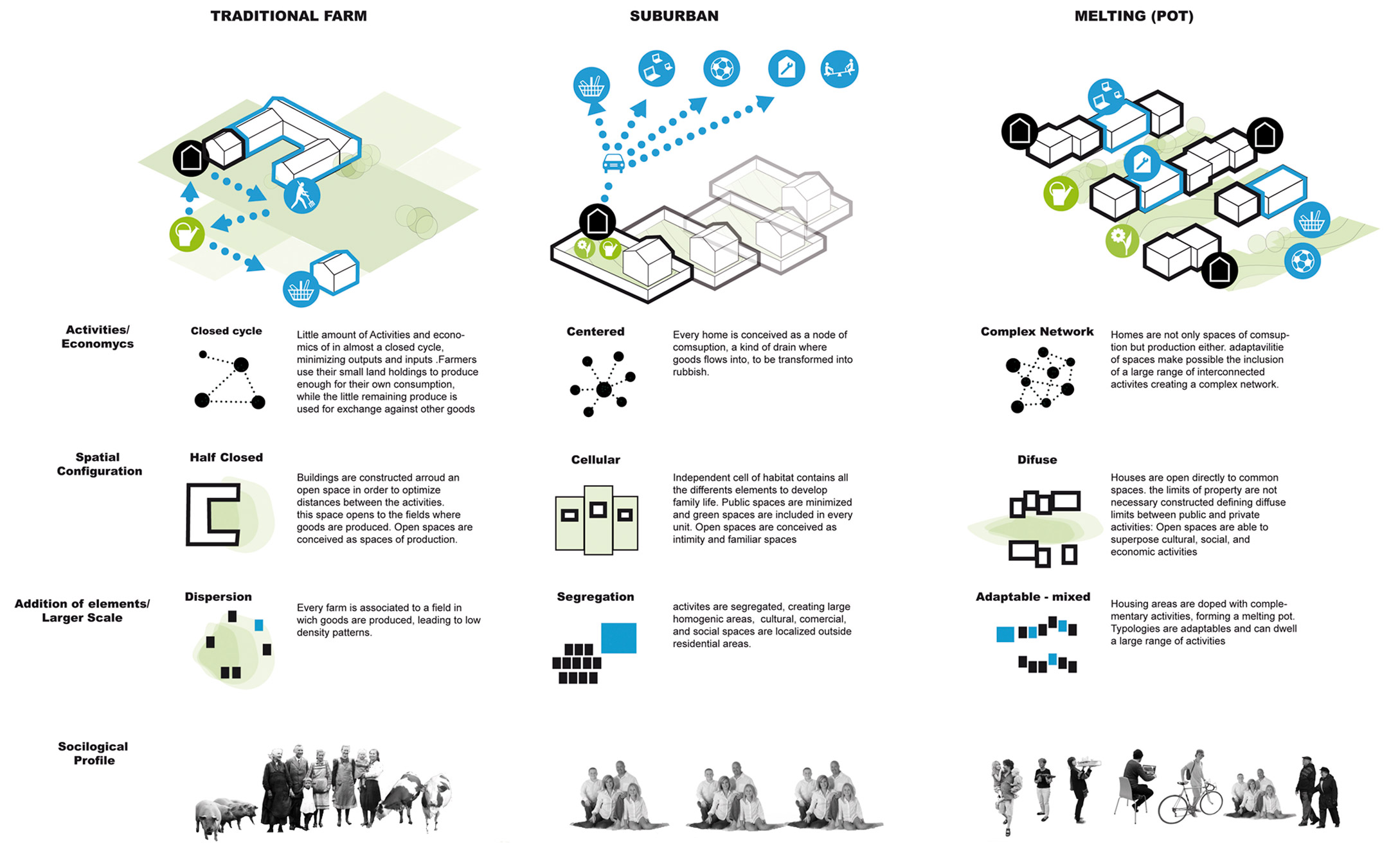 Idea
Adaptable city, positive spaces
We have the chance of searching a solution for a topic that concerns not only Fosses site, or «Old Fosses» but also a large scale of the surrounding territory characterized by a long heritage and specific landscape preserved in time in form and expression.
Nowadays, this heritage faces new challenges by the development of proximity's areas of economic influence. It is first time Fosses it is exposed to such a similar situation.
How do we aboard the relation between two realities that in first instance seems opposed or contradictory?
Whats the relation of Fosses with Paris? does this project fix into Grand Paris concept?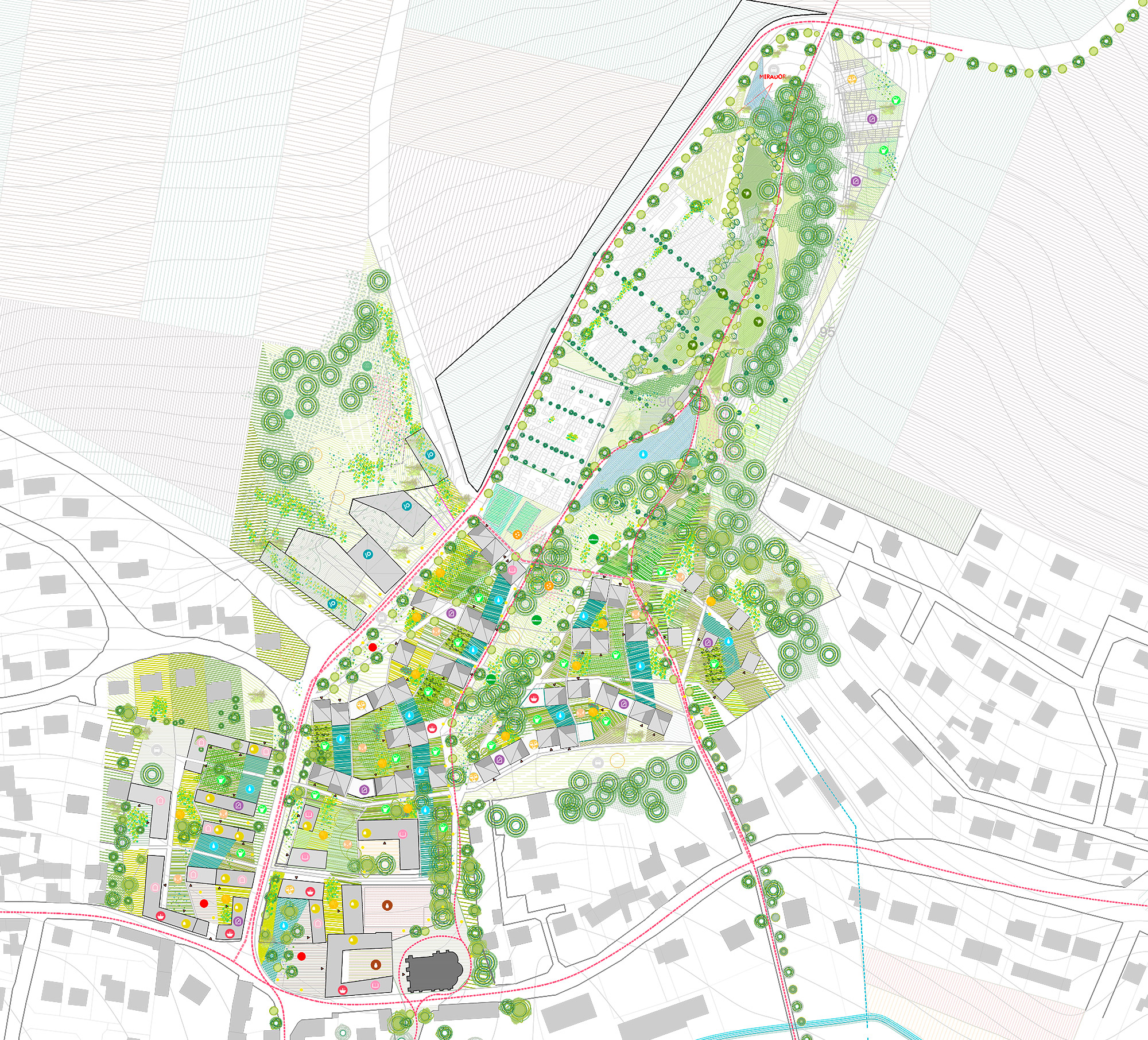 Description
The design process of architectural typologies is based on linking remarkable elements of the site (meadow, grove, existing buildings) with programmatic elements. This association is not defined a priori and operates as opportunities and strategies previously defined: mixed uses, insertion and landscape structure, establishment of areas shares.
The design process sets a variety of objects and revitalization of existing structures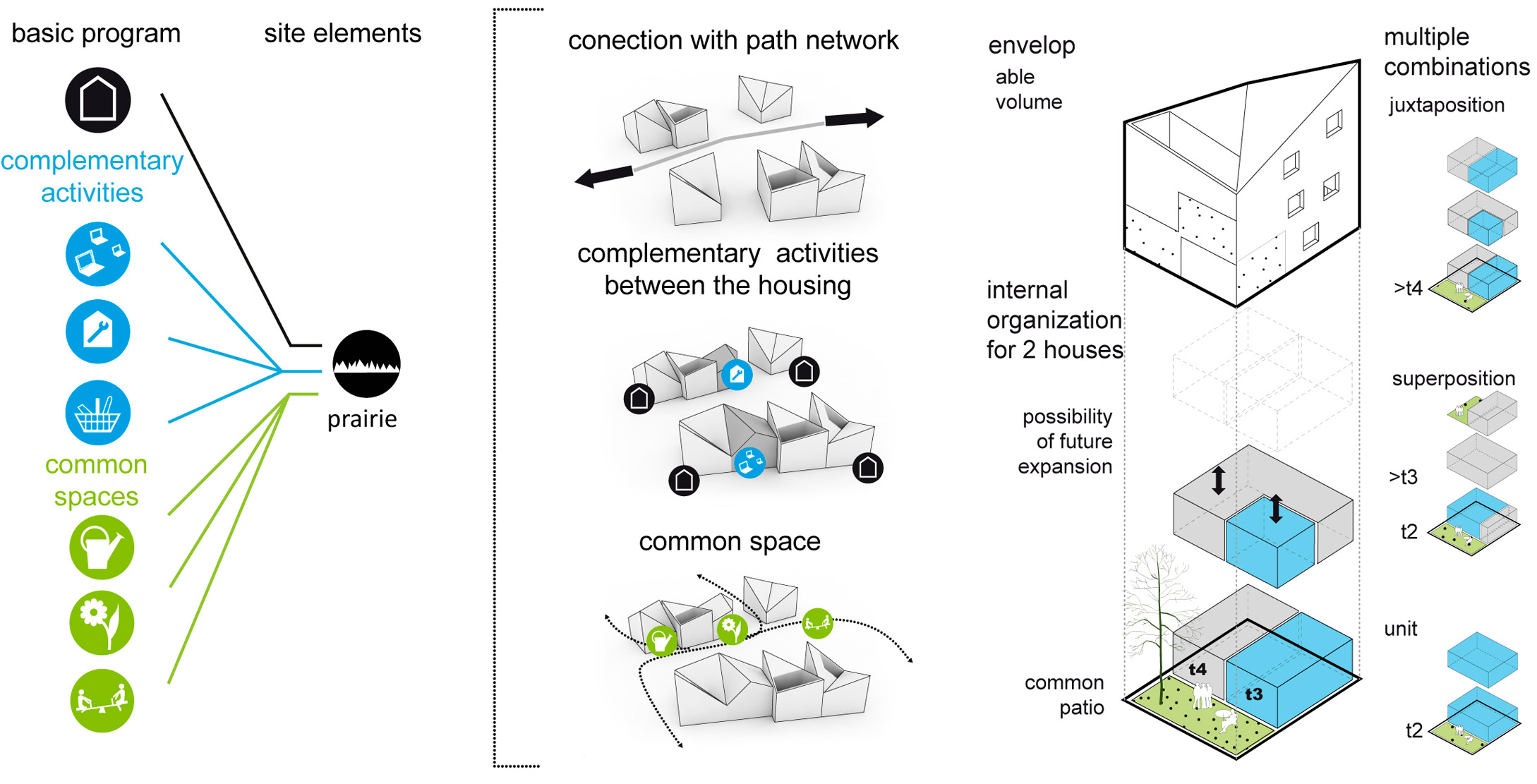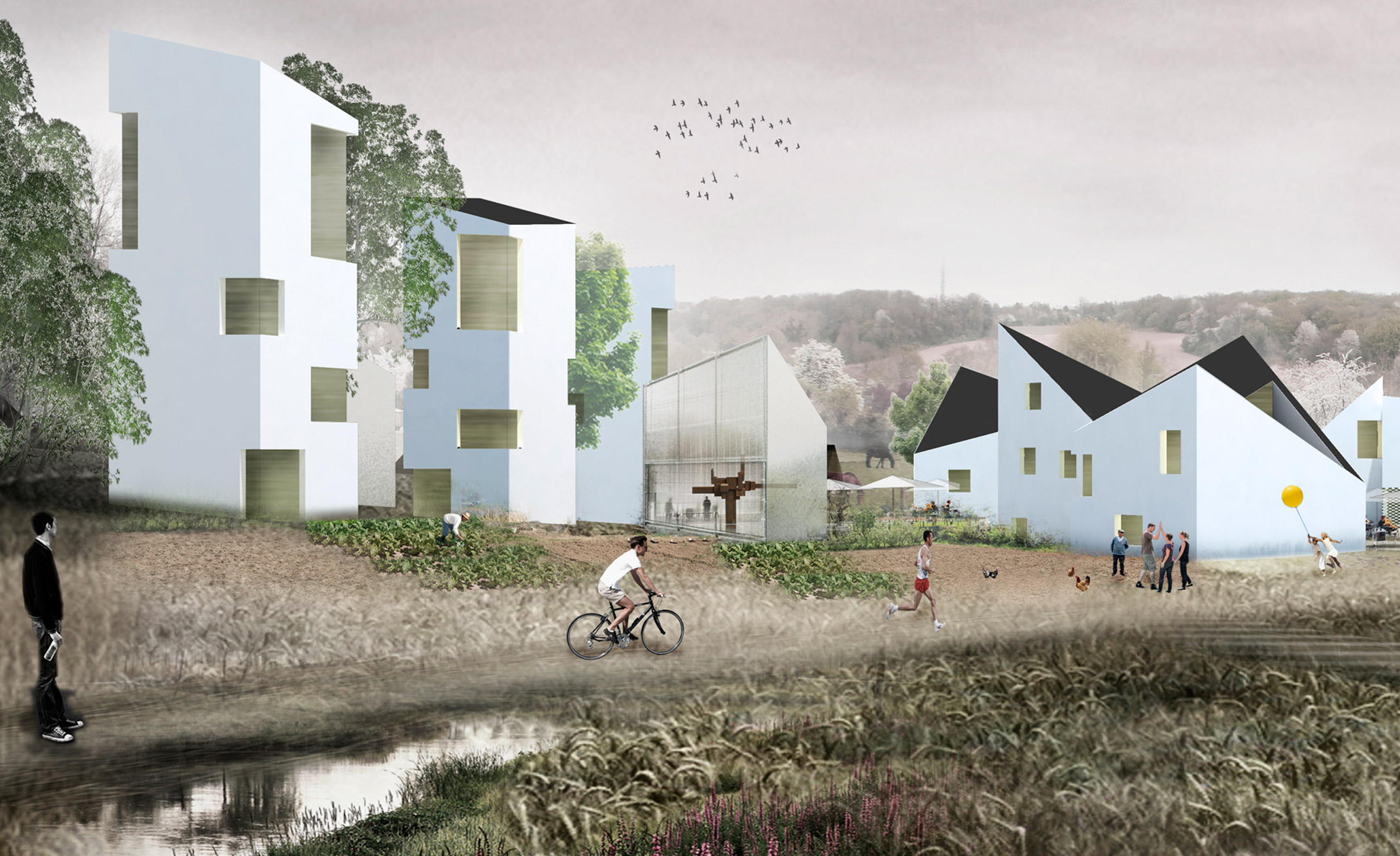 Client: Europan
Type: Infrastructure, Landscape, Urbanism
Location: Fosses, France
Year: 2013
Budget:
Size: 300.000 m²
Program: Residential, Workshops
Architects in Charge: Ignacio Gias, Jesús Javier Lorenzo, Ana Vida, Daniel del Olmo, Florian Giroguy
Europan 12