Walltopia Climbing Center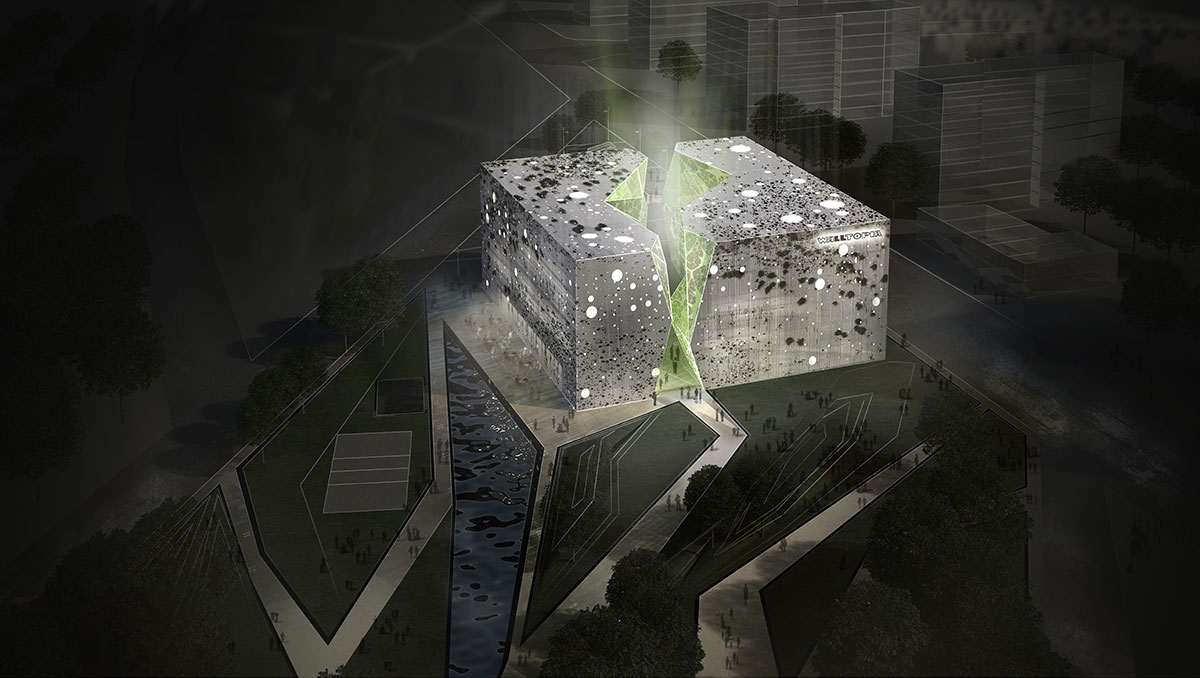 Insight
Climbing its about discovering, about exploring the environment, searching new ways of understanding your physical context.
As a climbing wall its the artificial realization and construction of a natural environment, its not a climbing centre exactly that, the limit or transition between an urban context to a natural one?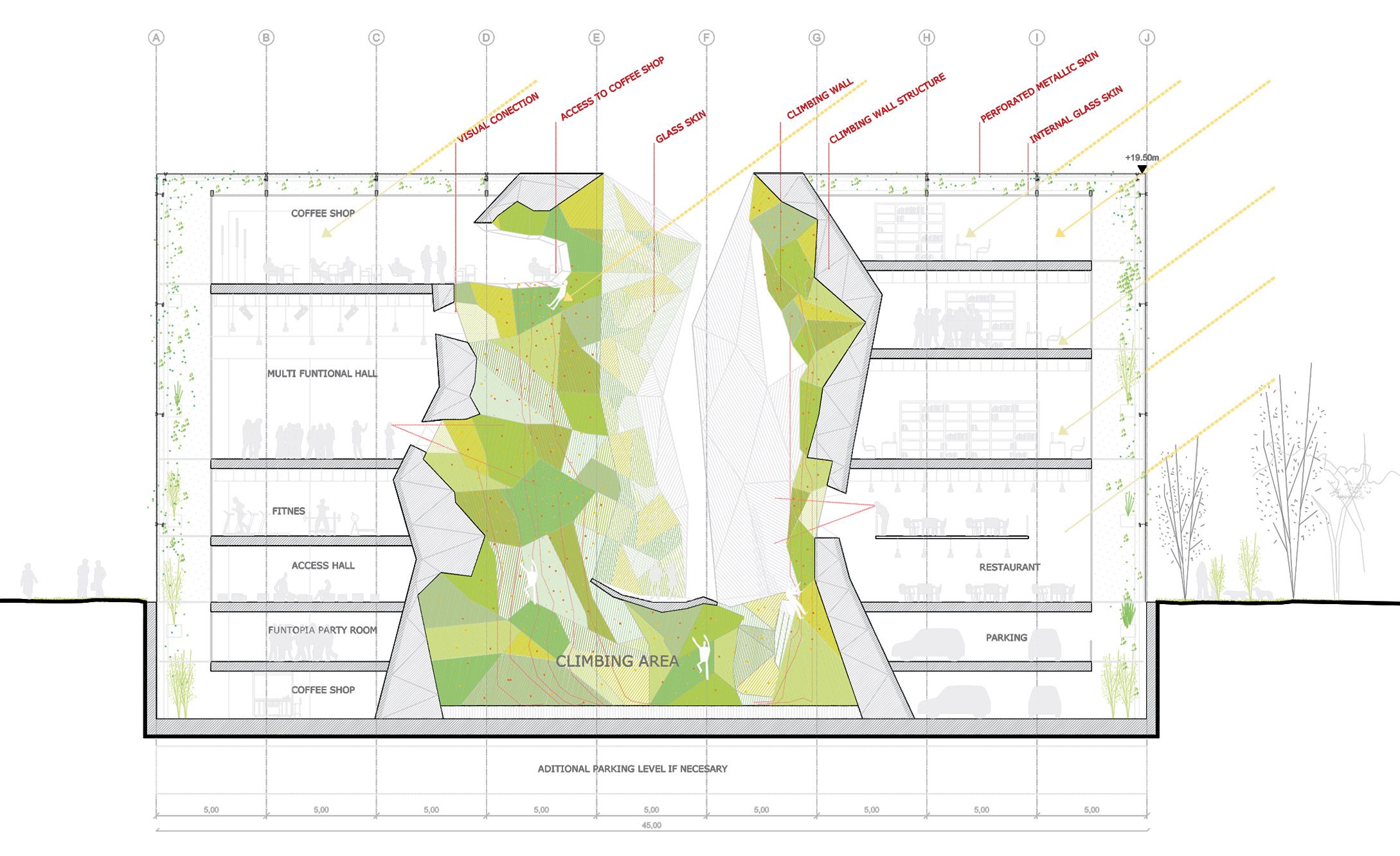 Idea
In order to express this bipolarity, the building acquires a rigid, geometrical and massive character, that by the use of grid pattern, pretends to represent the humans world, the city, the knowledge and the stability. This world its broken by an organic geometry, by the adventure, buy the representation of the natural world, that cuts the the building and makes the users break it, BREAK IT THROUGTH, TO THE OTHER SIDE.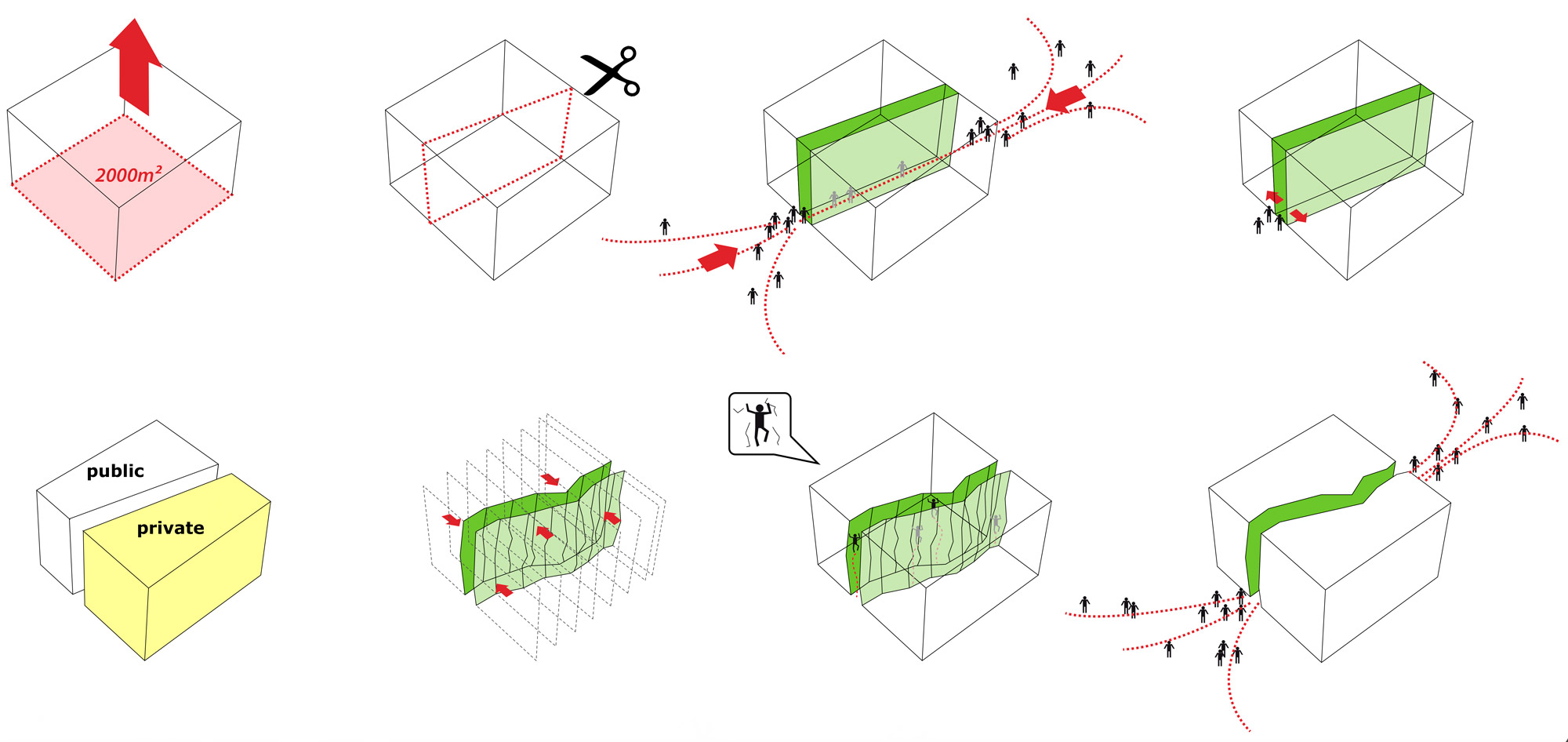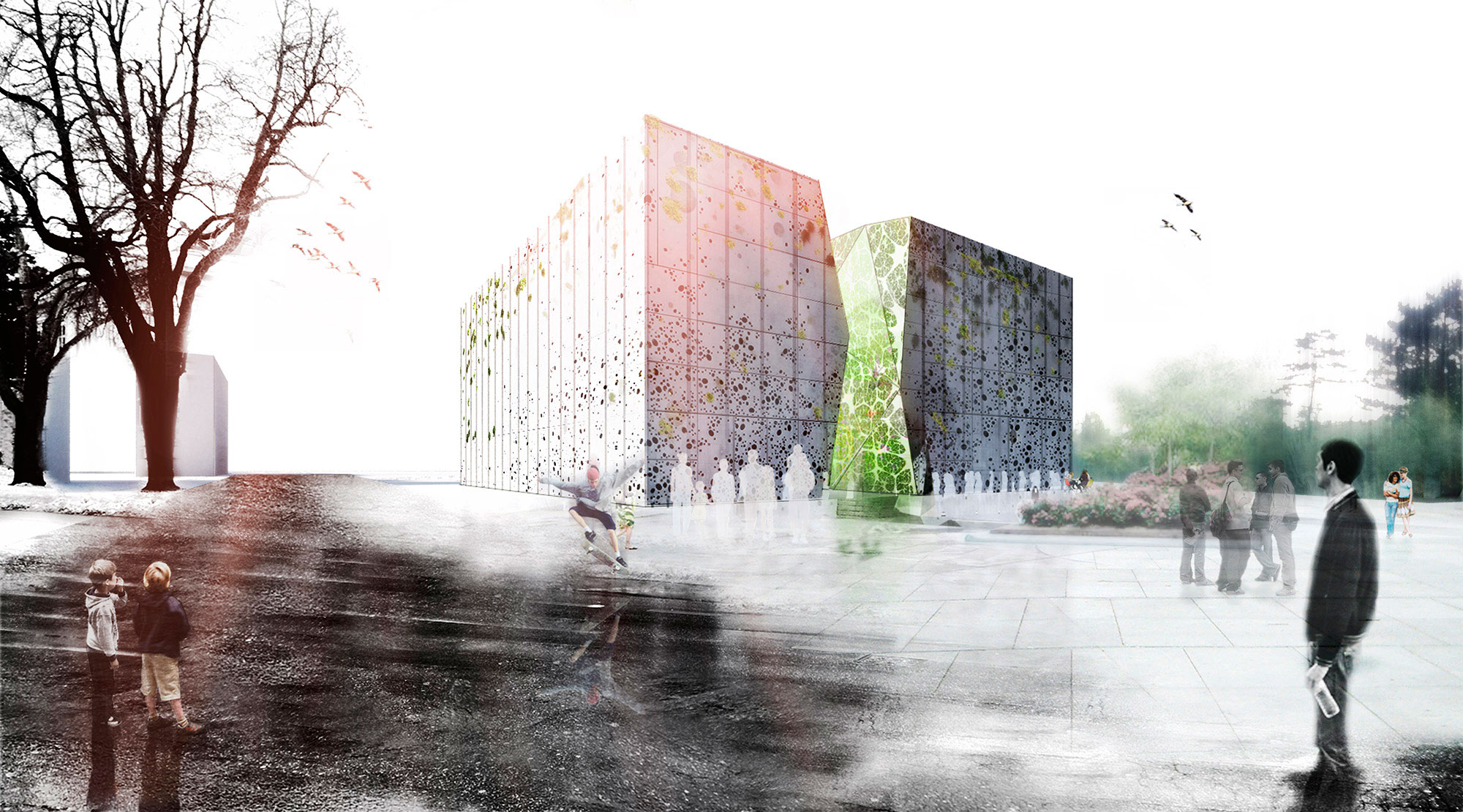 Idea
The climbing area divides the building in two. The west side contains the public programmes, such as Spa, Fitness or Coffee shop. The other side, the east, houses the daily functions, such as offices, parking and restaurant.
The exterior skin is a prefabricated metal that allows natural light to filter into the building. In order control the luminosity, a vertical garden its placed between the skin and the building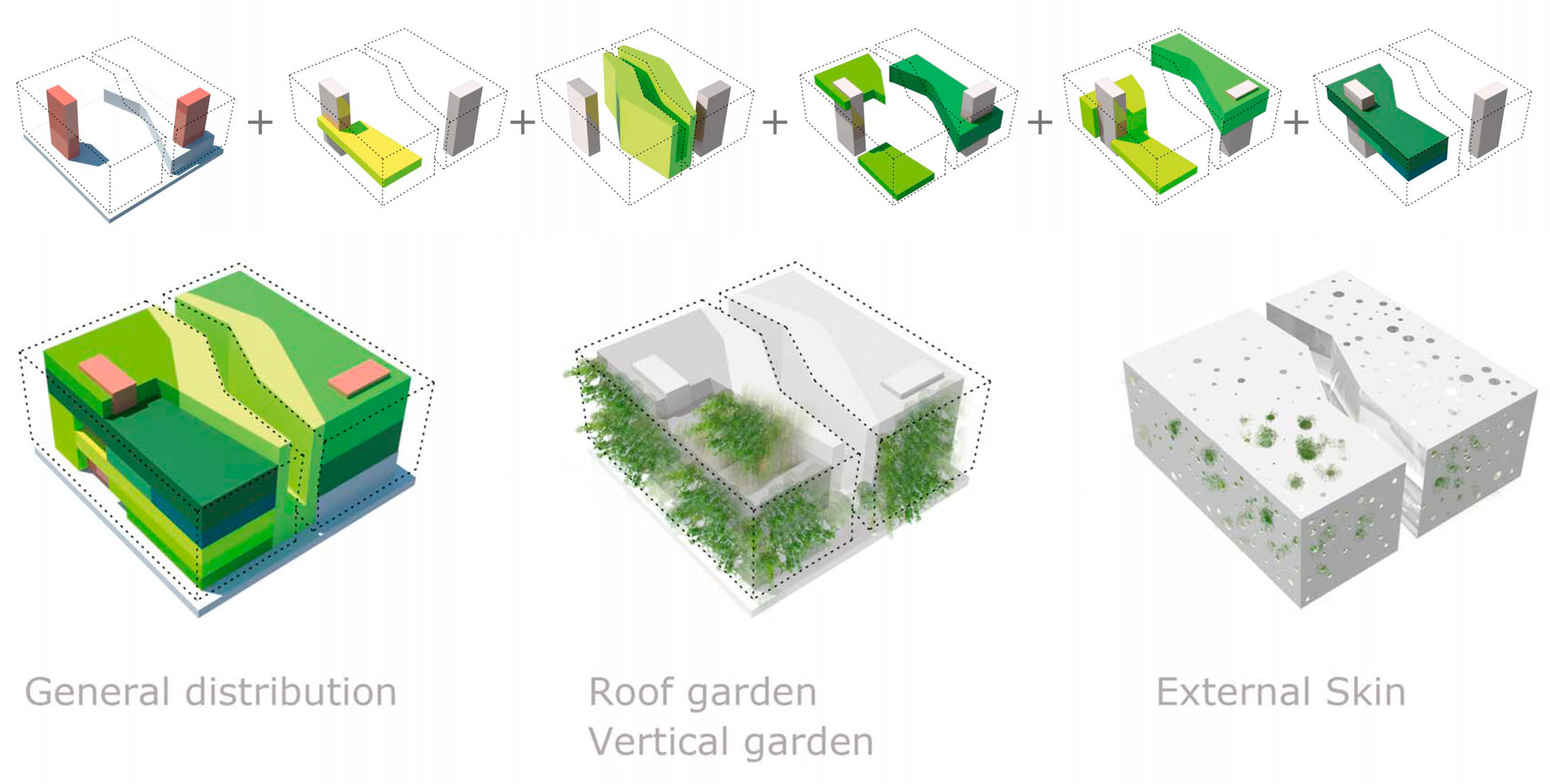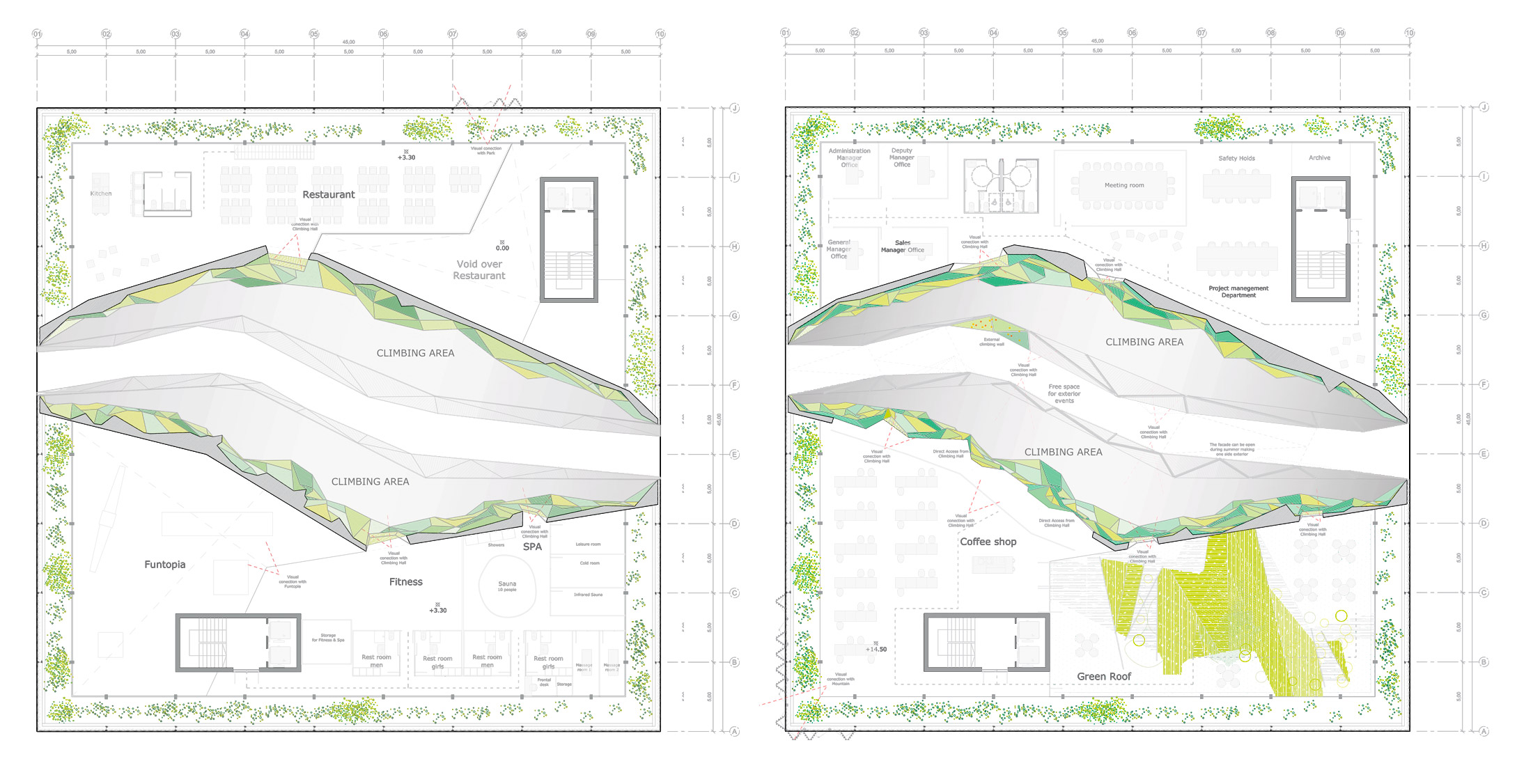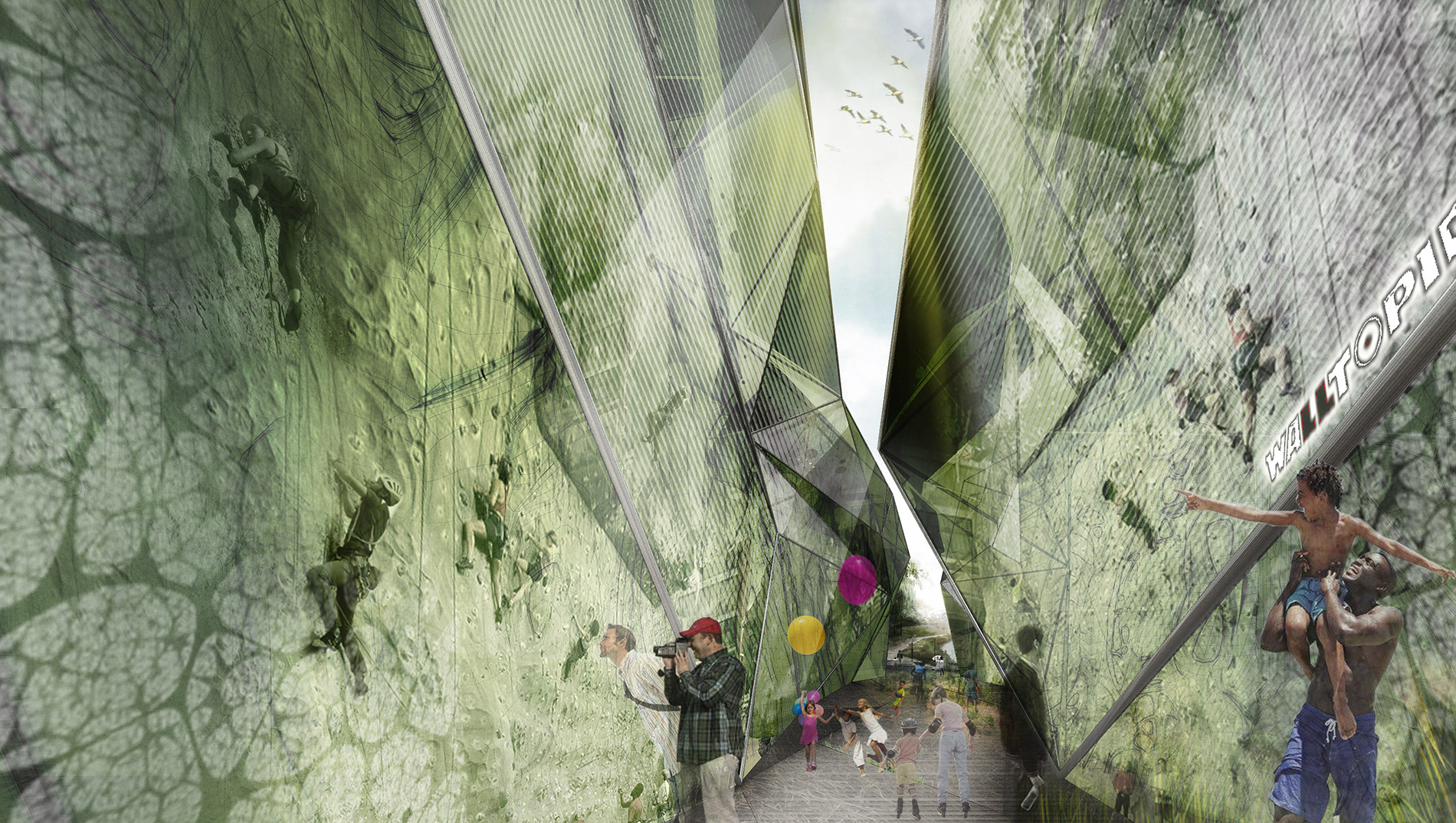 Client: Walltopia
Type: Infrastructure, sports centre
Location: Bulgary
Year: 2013
Budget: 8.500.000€
Size:7.000 m²
Program: Climbing Centre
Architects in Charge: Ignacio Gias, Jesús Javier Lorenzo, Ana Vida
Walltopia Climbing Center